About Our Founders
Frances "Bootsie" Hanson and Tammi Waters combined their energy, vision and diverse talents to establish Bug PRO Florida in 2003. Their commitment to prompt, quality service with a personal touch has earned Bug PRO a loyal clientele throughout Northeast Florida.
Tammi Waters
Tammi is the Co-founder and President of Bug PRO Florida. She is a seasoned finance professional with nearly 20 years of accounting experience in the Jacksonville area. She is responsible for all aspects of fiscal management, forecasting and reporting for Bug PRO Florida.
Born in Savannah, GA, Tammi grew up in Jacksonville and currently lives in Atlantic Beach. She loves a great beach day and spending time with family and friends.
Frances "Bootsie" Hanson
Our leader for over eight years, Frances Hanson ("Bootsie"), passed away on November 26, of 2011 unexpectedly. Frances was born and raised in Jacksonville, Florida. She was a graduate of Terry Parker.
Frances had a passion for Bug PRO Florida as a whole. We will cherish the memories of Frances and will miss her tremendously. Frances' leadership and guidance will remain the foundation of the achievements Bug PRO can proudly stand behind. Her determination was the lifeblood of the company and although we will move forward, we will never forget the importance Frances placed in responsible service practices, the relationships built between the company and customers as well as our impact in the community.
Logan Waters
General Manager - 7 Years
20+ Years of Experience in the Field
With experience spanning decades or more, our employees are dedicated to providing top-of-line service to the community.

Charlie Johnson
Contract Field Specialist

Tyler Van Tuin
Lawn and Ornamental Field Specialist

Chris Johns
Lawn Quality Assurance Field Specialist

KC Coggins
Customer Relations Specialist
David Hickman
Pest and Termite Field Specialist

Daniel Del Valle
Field Specialist

Valery LaSalle
Field Specialist

Tiffany Schneider
Administrative Assistant

Meredith Cunningham
Office Manager
Leo Millares
Lawn and Ornamental Field Specialist
Bug PRO Florida is a Proud Member of: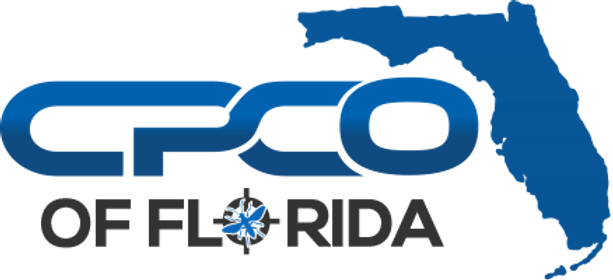 I've used Bug Pro for years for regular home bug prevention and termite services. In this day and age it is difficult to find a business that has such a personal touch and is always reliable, friendly but still professional. I highly highly recommend them for all of their services, you can't go wrong!